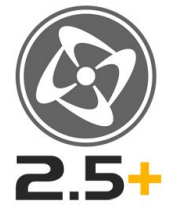 We noted back in January 2019 that Clickteam were working on both Fusion 2.5+ and Fusion 3. Since then we have no heard much about Fusion 3, but we have had two blog posts detailed some of the new features in Clickteam Fusion 2.5+.
In their Fusion 2.5+ Sub Events blog post, Clickteam talk about how their introduction of 'child events' makes it easier to develop and maintain your game 'code'.
Meanwhile, focusing on a difference type of performance improvement, Clickteam's Fusion 2.5 Profiler Spotlight shows off a new tool to help people identify performance bottlenecks
The Sub-events blog post also contained another bit of information... a release date announcement! According to Clickteam: "You will be able to get your hands on it by the 31st March 2019". We are still waiting on a price announcement.