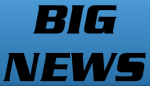 When this site launched around two decades ago it was named The Daily Click.

This name worked well for a long time, but now the updates are closer to being monthly and the focus is on Clickteam Fusion rather than Click & Create.

As such, on this very special day we are excited to announce the bold decision to adopt a new name for a new era:


According to our new brand manager Flair Loop: "We consulted 25% of The Daily Click's active userbase, which turned out to be two search bots name Dab and Koje. They loved the new name, so we're sure that you will too! Starting from today (1st April) we will be rolling out our new corporate identity across the board to create maximum synergy. With a name like this, the sky is the limit".
Tell us what you think in the comments below!