BigAl0104
Registered:
21/04/2018 19:13:09
Email:
Active:
9 hours, 45 minutes and 42 seconds ago
Level:
Standard User
Posts:
6
Age:
19
Trophy Collection
BigAl0104 has received 2 trophies. Click here to see them all.



BigAl0104 received a "Project" trophy from Rikus on 23rd January, 2019
Comment: "You rock!"
BigAl0104 received a "Miscellaneous" trophy from The MPP on 24th April, 2018
Comment: "Boy, that's a complex name "
Donate Points
Send another user some DC points if they've helped you out, or if they need the points to buy something from the store. You cannot donate less than 25 points to a user.


Articles

This user has no articles


Links

This user has no links


Forum Threads

This user has no forum threads


News

This user has no news posts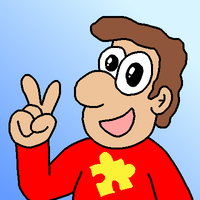 BigAl0104

Registered
21/04/2018 19:13:09
Points
1056