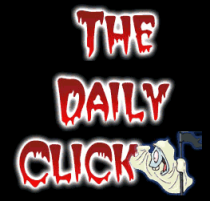 Happy Halloween from The Daily Click! We've had two entries for our 'Night and Day' Halloween game-making competition:
Zi Si Noapte, a 2D Platformer that takes place in 1477 in Wallachia made by MonadoBoy64.
Halloween: A Knight's Quest, a retro 'kind-of-turn-based' game where you are a knight saving the village from Halloween monsters made by LordHannu.
Now the judging will begin, with the winner to be announced in due course. Falling outside the competition is a game with a day element but no night element, which is Walking On The Copyright Infringement Land by yma.