Hello fellow Clickers. I've been working my computer hard in the hot UK weather to render for you an interview with Lukas about his upcoming video game Zorpon that I recorded yesterday.
Truly understanding Zorpon shall surely put you on the road of enlightenment. To keep an eye on the game check out https://lordl75.itch.io/zorpon. You can also check out the trailer:
We've had a few new games added to The Daily Click recently and the most recent is DESERTFETCHER, an arcade-style game by Peeblo where you play as a little creature walking left and right.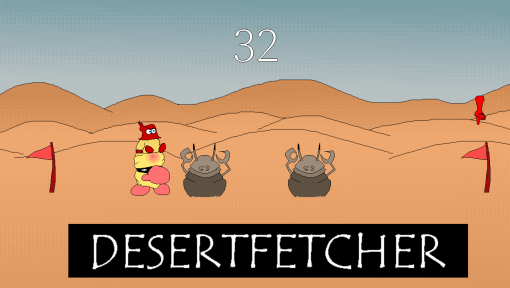 And last, but not least, Clickteam have released Build 294.1 beta which users of the non-Steam version of CF2.5 can get from the Product Owner's Lounge forum. The Steam version of the beta should come in about a week. As you might have guessed from watching the trailer I posted in April, the changelog is quite long indeed.