I've been busy over the past month adding 112 games to Kliktopia's archive with an eclectic mix of entries from developers including Astral Entertainment, Brian Su, and Jonny Comics.
Nearly half of the games added to Kliktopia are part of Kliktopia's Clickteam Game Demo Collection: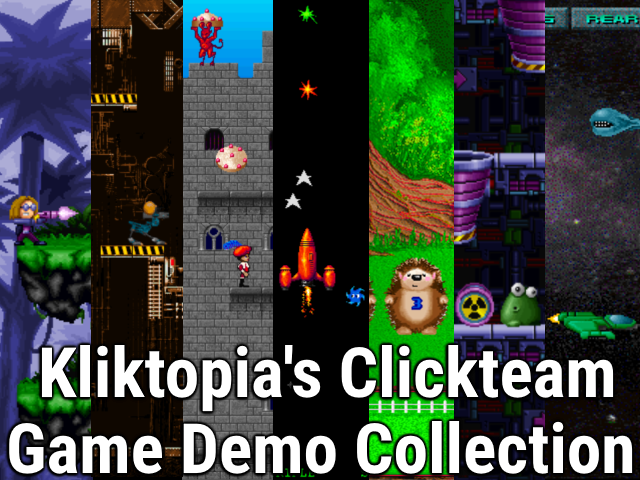 This collection features games bundled with K&P, TGF, C&C, MMF and CF such as Romeo and Zeb alongside games from:
The Klik & Play Gamepack CD (Astro Force, Atomic Chill, Bugs and the Last Day)
The Click & Create Space Games CD (Atomic Chill with added videos, Attraction, Twin, and Virus Protection)
Magazine variants (original one-level version of Urban Attack Force made in K&P and a TGF version fo Chocobreak) and
Some of the Maxis K&P example demos (Chip Chewer, Molecule Ball, Planet Duel! and Rescue on Mars!).
You can read more about the creation of this collection on my TDC Project Page for the K&P/TGF/C&C/MMF bundled game revival.
For posterity, this collection has also been added to TDC's Click Museum.