Review: Gem Fusion
| | |
| --- | --- |
| Author: | Hill Gigas |
| Added: | 04/11/2007 |
| Overall: | |
| Average: | 9/10 |

I was ready to hate this game. I really was.

Gem puzzles? All over the place. And when I saw this one being sold for twice the price of gem puzzle games on the discount rack, I was against this from the start. Then I played it.

(I still think that a work of art like this should be released as freeware, or at the most, half the current price.) But even as it is, and with the generous demo available (there is no timer to limit your play in the demo), it's easy to appreciate the great care and detail that went into crafting this klik puzzle masterpiece.

As far as presentation, you couldn't ask for anything more. Great tutorials, great videos, and a huge amount of options and features. This couldn't have been dont better, it's top quality.

Gameplay is also top notch. You can control your gem stacks with ease, and it uses the control scheme that I was hoping for when I started. All you need are the arrows keys, and controls feel natural. You'll pick it up immediatley.

Graphics are great. There are good backgrounds scrolling in the distance, the gems themselves are nicely done, and the effects are fun to watch but not too distracting. It's great eye candy, and very well done.

The sound effects are perfect in this game. They are just what they should be. Music is also nice, but it's a midi track so it always sounds like poorer quality than it could have been. A good mp3 track would have rocked this game. As it is now, it's still great to listen to, and it doesn't take away from the gameplay.

You'll play for a while, that's for sure. I played straight through level 15 when I was only planning to try it out. It's fun and addictive, and keeps you hooked with unexpected combos and lots of great features to keep you coming back for more. I do however wish that there had been intermissions between levels. Right now, you just play and play on one neverending screen forever until you lose. This can get tiring. In fact, I finally just commited gem suicide because my brain was tired. Adding a few breaks in between benchmark levels would push the lastability to a 10.

This was a real surprise to me. It's a common theme, but this game really took the whole gem-puzzle genre to the next level. It's professional, polished, and solid. It has a ton of great features and a lot of potential for puzzle fans. With a few breaks between levels, and maybe a reduced price tag, this game could easily compete with many of the other professionally made puzzle games out there. Excellent work.


| | |
| --- | --- |
| Presentation: | |
| Gameplay: | |
| Graphics: | |
| Sound and Music: | |
| Lastability: | |
| Overall: | |

Download This Game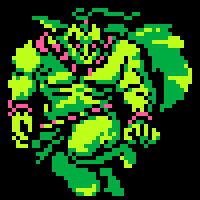 Hill Gigas
Reviewing Madman
Registered
07/06/2004
Points
257