Review: Jumping LAMB (Skaczący Baranek)
| | |
| --- | --- |
| Author: | Hill Gigas |
| Added: | 01/05/2008 |
| Overall: | |
| Average: | 8/10 |

Here is a quirky adventure/puzzle/platfomer/sheep game that is pretty unique. In Jumping Lamb, you guide a lamb who can't stop jumping through misc puzzle levels. Your mission, unfortunately, is just to get the high score, but there is still a lot of fun to be had here!

I'm not sure if your sheep is frightened, medicated, or just insane... but for one reason for another he jumps uncontrollably! Don't worry, it's perfectly normal, the entire games quirkiness is based on incorporating this aspect into level navigation. It's an interesting gimmick, and the bizarreness of it really keeps you playing for a while.

Graphics are cutesy and colorful and the levels are interesting enough, but most screens are pretty empty at the same time. Since the sprites were so small, there was plenty of room to fit more "game" onto some screens. But since it's a highscore based game, it doesn't matter very much. In fact, I suppose this style suits the "one-play through, how good can you do?" theme.

I'm not sure where the music comes from, but it adds a HUGE amount of atmosphere to this game. The music picks up the slack from the graphics and smooths things over. It convinces you that you are in a larger world. Sounds are also appropriate, but keep themselves scattered and rare. This also helps the mood of the game.

Lastability is hurt by the lack of a continue or save system. The game is a highscore based game, and most players will only play once or twice then forget about it. This doesn't do the game justice, since it's a clever world to explore. I hope that if there is a sequel, the focus of the game won't be just getting on a highscore list. I'd like to take my bouncing lamb to the next level!

Overall, this is a clever and fun little platformer that will keep you occupied for a while. The engine is solid, the graphics are fun, the music will put you in a delightful coma, and the worlds have enough gimmicks to keep you interested. Recommended for platformer/puzzle fans.


| | |
| --- | --- |
| Presentation: | |
| Gameplay: | |
| Graphics: | |
| Sound and Music: | |
| Lastability: | |
| Overall: | |

Download This Game
No comments have been posted for this review.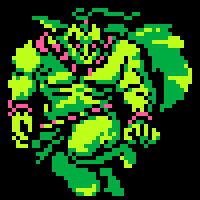 Hill Gigas
Reviewing Madman
Registered
07/06/2004
Points
257