Flopple Caucassian Roullete
Author:
Yai7
Submitted:
12th December, 2021
Favourites:
0
Genre:
Miscellaneous
Downloads:
48
Rated:




Edited By Joshtek on 17/12/2021

This is an adult themed Pirated Famicom styled pachinko based game where you press one button to drop tokens down and hit the baskets on the bottom and bet with the second button on your collected score, each time you got an oportunity to keep playing the game one another round.

The game contains mild nudity and adult themes.

Press Space-Bar to drop the apples. If all 5 baskets on screen get filled with apples, the apples in the basket disappear and you can fill all the baskets with more apples. Each apple collected raises a bar that when if it get filled and you got enough scores to bet on, you can press enter to get another chance to play a new board for the scores you bet on by pressing enter. A ball shaped life sign will be opted near the fill-bar to show your remaining tries.

A low lifted basket worth more scores than higher ones.

Ballance the scores via bet to get the highest end game scores that you can, and also to expose nude screens the more score you get... Nudity screens fully available on hard mode and being activated when you reach 750 Scores and up, Partially SFW versions appears on normal mode.

You get:
1'st Screen for 750 to 1250Pts
2'nd Screen for 1250 to 1750Pts
3'rd Screen for 1750 to 2250Pts
And the highest screen for over 2250Pts.



Review This Download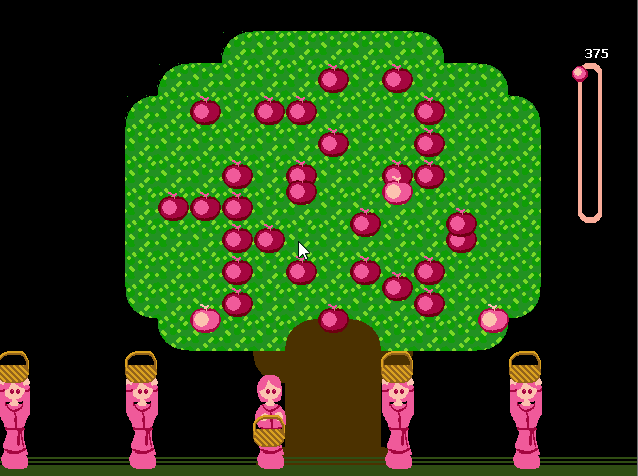 https://yai7.itch.io/flopple (3.14 mkb )



No comments have been posted for this download.

Yai7
Peace & Love
Registered
28/01/2002
Points
1443
Is this worth a look? Let others know!

Favourite