Review: The Infinite Ocean
| | |
| --- | --- |
| Author: | Hill Gigas |
| Added: | 02/06/2005 |
| Overall: | |
| Average: | 10/10 |

Well, I almost didnt download this game since there were no screenshots and no idea what kind of game this was. But I was very pleasantly surprised to see a game like this come to the Daily Click. It was not only a Myst sype point and click adventure, but a well made one at that!

The plot seems a bit familiar, you dont remember who you are, and you find yourself in a strange situation and have to piece together the clues to discover whats going on.

Presentation is very nice. You get a nice simple menu that fits with the gameplay.

You point and click your way through the rooms of the mysterious facility looking for clues to your current dilema. It looks like something big was going on. There are clues and items to find lying everywhere! I enjoyed shuffling through things and writing down the information I aquired. The part that made it enjoyable is that the first area is easy enough for beginners.

Graphics are fantastic. They are all 3d rendered with some very nice details. The atmosphere is very spooky and it will definitly have you looking over your shoulder while you play!

Sounds are equally spooky and they fit the game perfectly. Good work to both artists for the graphics and sounds here.

Lastability has the potential to go on for quite a while, especially if you really enjoy this kind of game! I played for a while, until I accidentally clicked the "exit" button at the bottom when I expected it to exit the computer terminal I was at.

Ill go back however!

Well done on a great game, and very recommended for its unique appeal!


| | |
| --- | --- |
| Presentation: | |
| Gameplay: | |
| Graphics: | |
| Sound and Music: | |
| Lastability: | |
| Overall: | |

Download This Game
No comments have been posted for this review.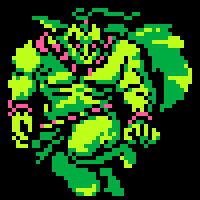 Hill Gigas
Reviewing Madman
Registered
07/06/2004
Points
257