Review: Zoomstar Megaracing Maximum
| | |
| --- | --- |
| Author: | Codemonkey |
| Added: | 24/05/2008 |
| Overall: | |
| Average: | 9/10 |

This game is an awesome entry for the 20 line challenge, and in my opinion it's the best one yet! You are a hovercar, trying not to stop or crash into an obstacle on your epic journey to the finish line. The presentation is VERY professional, as you can see in the screenshot of the menu. The fact that you can unlock 9 different cups is great, and it really gives you a reason to keep playing. Each cup has its own modifications, from different cars, number of laps, and even modified tracks. Considering that there are only 8 lines maximum in the game, and only 4 frames, this took some skill to pull off.

The gameplay is absolutly great! The inertia of the hovercar is a great part of the game, and adds lot's of challenge to avoiding death. You speed up on the road, and slow down on the grass/mud. This gives each track a stratagy of it's own, because you may want to slow down on tracks with more obstacles. I was really impressed with how many cups there were, and how hard they were! The difficulty level is balanced out however, by the games ability to make you keep trying! I liked the fact that I didn't seem to want to stop, even though it was my 12th time trying to beat a certain track.



Screenshot 1



The graphics were probably the best part of the game! As you can see in the screenshot above, the game has very impressive and professional graphics. They were created by Nick himself, which is also very cool. Each track has it's own graphics, and the hovercar tail looks pretty cool as well. I also really liked the main menu, with all the shiny shapes! The graphics are very well done, and it seems like a lot of time went into them.



Screenshot 2



The music is pretty good, it adds some "action" to the game. The fast tempo music goes with the fast pace of the game, it is also original, created by Johan Hargne.

The game took me about 1 and a half hours to beat it, which is pretty nice considering the 8 lines and four frames bit. One of the best parts of Zoomstar was that it had a whole bunch of unlockable cups, each a little different then each other. Lasted much longer then I would expect for a game with such limitaions!

Overall, this game is very impressive! I can tell lot's of work went into this, even if it does only have 8 lines of code per frame. The game kept me playing for a long time, and it was really enjoyable. I give Zoomstar Megaracing Maximum two thumbs up! (y) (y)


| | |
| --- | --- |
| Presentation: | |
| Gameplay: | |
| Graphics: | |
| Sound and Music: | |
| Lastability: | |
| Overall: | |

Download This Game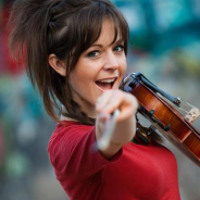 Codemonkey
Always Serious
Registered
06/11/2007
Points
164