Army command
Author:
eliris
Submitted:
20th July, 2010
Favourites:
0
Genre:
Real Time Strategy
Downloads:
160
Rated:




Strategy type of game, you will control those little mens by right clicking, left click on an enemy or enemy camp to fire, you will need to pick up those little brackets of bullets to get more ammo.
How to play: right click to move the red cross and your army will walk towards the cross with their tanks
left click on an enemy or an enemy camp to fire 'em ,then don't forget to visit your camp every time, one men is coming out to help every few seconds
still used clickteam library



Review This Download



http://www.mediafire.com/?e70ifr1lsxnsclj (1.25 mb )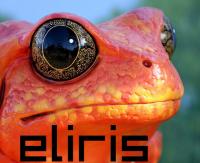 eliris

Registered
14/05/2010
Points
1707


Is this worth a look? Let others know!

Favourite