README creator
Author:
eliris
Submitted:
12th September, 2010
Favourites:
0
Genre:
Application
Downloads:
73
Rated:




Finally a powerfull software to save some minutes of your life to create readme files as easy as 1-2-3 , You just need to press Autofill and it will autofill the README , then you just need to fill the blanks and press export and you're done!!!
EX:
Press autofill
Fill the (COMPANY NAME),(SOFTWARE NAME)(...)
Press export and you're done!!



Review This Download


http://www.mediafire.com/?zx9ivhd5lssjxct (356 kb )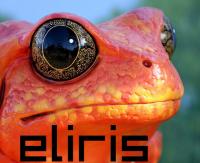 eliris

Registered
14/05/2010
Points
1707


Is this worth a look? Let others know!

Favourite