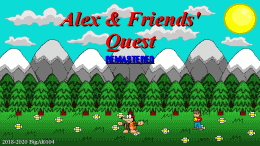 First up, we have three new (or remastered) games to enjoy:
Secondly, Knockturnal wrote a "short Ode to TDC", a forum thread which sparked a bit of reflection from TDC members on their experience of the Klik community over the years. Feel free to join in the discussion to share your memories!
And speaking of old times, if you missed out on the SmileyHouse Reunion you can still play the classic Klik MMORPG SmileyHouse at https://smileyhouseonline.com/. If you had an old account, to get your account back please talk to Code6 on the SmileyHouse Discord channel linked to on the website.