Alex & Friends' Quest Remastered
Author:
BigAl0104
Submitted:
24th January, 2020
Favourites:
0
Genre:
Adventure
Downloads:
33
Rated:




Edited By BigAl0104 on 24/08/2020

This is a remastered version of Alex & Friends' Quest! Improving some of the flaws from the original, as well as adding new features such as a leveling up system, new secret playable characters, better graphics, modified level design in some levels, no more double jumping, but instead a Mega Man style jumping, and better yet, widescreen!

It seems that someone has created an evil clone of you named Alexoor, who was created to kidnap all of your friends and take over your very own fantasy world which is based off your favorite childhood video games.

You begin with one character, Alex, who embarks on a quest to rescue his friends, and stop the evil Alexoor from taking over your fantasy world. As you beat the different seven stages, you will unlock new friends to play as on your quest, and there will also be hidden characters in some of the levels that you can play as too.

Controls:
Arrow Keys: Move
Shift: Jump
Z: Attack
X: Special
TAB: Exit Stage
P: Pause Game
ESC: Exit Game

Gameplay Trailer:


Original game: https://www.create-games.com/download.asp?id=9197

8/24/20:
v1.0.8 update details: Fixed a typo on a piece of dialogue.

Any questions or concerns, please visit my website: https://bigal0104.wixsite.com/bigalgames

Game by BigAl0104
Game created with Clickteam Fusion 2.5
Sprites created with the Clickteam Built-In Image Editor



Review This Download


http://www.mediafire.com/file/4jawnmo903s4j5f/Alex+&+Friends'+Quest+Remastered.zip/file (15mb )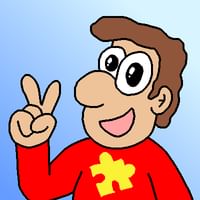 BigAl0104

Registered
21/04/2018 19:13:09
Points
1609
Is this worth a look? Let others know!

Favourite