Spanky the Buttweasel
Author:
Metal Maiden
Submitted:
9th September, 2003
Favourites:
0
Genre:
Platformer
Downloads:
179
Rated:




Oh corndogs! It's the stupid adventures of Spanky the Buttweasel! The first game featuring that loveable character that's bound to have an actual game license in the years to come!

Spanky crash lands on Planet Cheese, and the wackiness only begins there! Spanky visits some strange places on the way back home! Spam Land, The world of Peanut Butter and Jellyand the infamous Cabbage Monkey Carnical, and Spanky's own home planet, Planet Butt!

Fight weird bosses and explore this classic knp game! Spanky must fight his penis for a head rival, Gaimel! WAhhh! It's so crazy!



Review This Download


http://www.freewebs.com/buttweaselstudios/Spanky.zip (706kb )
Please Note: The server this files is hosted on does not allow direct linking, if you are having trouble downloading this file, right-click the URL and select Save Target As.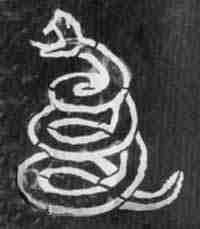 Metal Maiden

Registered
10/09/2002
Points
900
Is this worth a look? Let others know!

Favourite