Duel Toys
Author:
Diefox
Submitted:
25th June, 2005
Favourites:
0
Genre:
Beat 'Em Up
Downloads:
436
Rated:




Edited By Diefox on 6/25/2005

Well, after a long time I present a new beta/demo version of Duel Toys, my fighting game (and why theres no fighting genre????????).

Well, its the story of super toys that can fight and are the new sensation around Green Grapes city.
This game is also a great crosover, with characters from street fighter, mortal kombat, king of fighters and even killer instinct.

in this version you can play with half of the characters and helpers and go to stage 4 on arcade mode.

i dont have much to write right now, time is short. so if you want more information just go to www.fanzic.cjb.net , the page is in portuguese, but it might be easy to find duel toys around there, and the game is in english.

the default keys are:
arrows= move playey
insert(num)=punch, talk, ok
del(num)=kick, cancel
enter=pause

anyways, read the readme file that comes with the zip. and one more thing.

COPY AND PASTE THE LINK TO THE FILE OR ELSE IT WONT WORK.

*gosh, what a headache...*



Review This Download







http://paginas.terra.com.br/lazer/fanzic/dt/dueltoys.zip (2mb )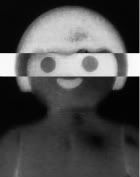 Diefox
Possibly Insane

Registered
23/02/2003
Points
3481



Is this worth a look? Let others know!

Favourite