Bullets of a Revolver
Author:
Diefox
Submitted:
17th September, 2009
Favourites:
8
Genre:
Beat 'Em Up
Downloads:
480
Rated:




Edited By Diefox on 10/6/2009

NEW VERSION UPLOADED: 6/10/2009
This new version fixes a lot of bugs and I've added Endings for the Story and Arcade mode.

Also, Character movelist can be viewed in
http://bulletsofarevolver.blogspot.com/
_______________________________________________

Bullets of the Revolver tells the story of Raymond Walker and Marguerite Roberts, two bandits from the Old West looking for a legendary cave of gold located somewhere on the outskirts of Bolton City.

Troubles and enemies await for them on the journey they will go to find the legendary golden cave. Join them on this adventure and fight against 10 different characters in Story mode.

The arcade mode offers one-on-one battle against all characters. Challenge a friend in versus mode, playing on the same keyboard or using gamepads.


PS: There's a few stuff missing in the game yet, like some people in background, some music and sound effects.

This is somehow an apetizer of how Duel Toys 2 is, please, report bugs.

Default controls:
WASD moves character.
J=Punch
K=Kick
U=Special

Any direction + U next to opponent=Grab
Down, Front + U= Special, when patience bar is full.

and please, don't play in "full screen" it messes all the graphics.




Review This Download




http://bulletsofarevolver.blogspot.com/2009/09/download.html (33 mkb )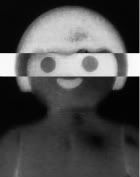 Diefox
Possibly Insane

Registered
23/02/2003
Points
3481



Is this worth a look? Let others know!

Favourite