Duel Toys 2 Test Version
Author:
Diefox
Submitted:
23rd May, 2008
Favourites:
1
Genre:
Beat 'Em Up
Downloads:
345
Rated:




Edited By Diefox on 5/23/2008

Hi guys, this is the test version of Duel Toys 2, just to make the last adjustments to the fighting engine and detect bugs. Many thinks have to be done yet, like the new RPG mode and the other characters. But I want to make sure that everything is okay before doing that.

please, tell me if it feels to different than the other fighting games you have played, if it's too difficuelt or too easy, too slow or too fast and etc.

Don't have the time for a decent description right now, any questions you might have please ask in comments.

and sorry for posting it here in the main download section, I just think it wouldn't have the needed attention if I have posted it in the forums.



Review This Download






http://www.diefox.com/dt2.rar (3.85 mkb )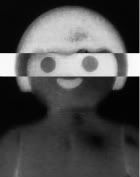 Diefox
Possibly Insane

Registered
23/02/2003
Points
3481



Is this worth a look? Let others know!

Favourite