Duel Toys Final Version
Author:
Diefox
Submitted:
28th December, 2005
Favourites:
2
Genre:
Beat 'Em Up
Downloads:
1081
Rated:
Game of the Week Winner




Edited By Diefox on 07/01/2006

well, here it is, Duel Toys final/beta version. as a matter of fact it still has some bugs but the game is complete.

The game, basically is a fighting game but there a RPG mode where you fight your friends to gain points to buy new characters and unlock new modes.

there's around 50 characters, 23 of them are playable the others can be used as helpers.

and most importantly, Duel Toys gather characters from great fighting games and even some original ones, made by me.

before asking any questions... READ THE MANUAL that comes with the zip file and if you find any bug, post it here please!!!

have a nice day.

the link should take you to another page, there, you can download the game, if it's offline try going to www.casadosjogos.com.br

UPDATE version 1.3 07/01/2006
Fixed all bugs regarding DT plaza, fixed some blocking issues as well as some gameplay issues too, adjusted the AI a little bit and added alittle surprise to be unlocked after defeating Carrie in Duel Mode.

Thanks for the bug report guys, with a bugless game, ill make DT2 to be way more fun than DT1.



Review This Download





http://paginas.terra.com.br/lazer/fanzic/dt/download.htm (4mb )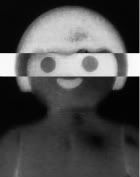 Diefox
Possibly Insane

Registered
23/02/2003
Points
3481



Is this worth a look? Let others know!

Favourite