Crop Crusador
Author:
Museum CareTaker
Submitted:
22nd May, 2009
Favourites:
0
Genre:
Miscellaneous
Downloads:
314
Rated:




Edited By Museum CareTaker on 5/22/2009

-This game is part of the Click-Museum-

Game created by VREAL (ChrisOch)

Poor Henry. A typical farmer with a very big problem. It seems that he's not the only one who enjoys the fruits and vegetables he grows. Worms, gophers, snails, crows, frogs and even ghosts are all hanging around his prized plantations. What's a guy to do? Intense arcade action that has you coming back for more!



Review This Download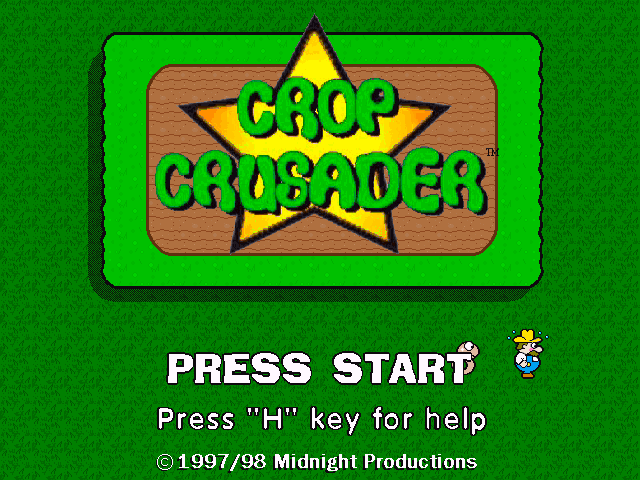 http://www.create-games.com/downloads/cropcrusader.zip (1mb )



No comments have been posted for this download.

Museum CareTaker
The Museum Caretaker
Registered
19/05/2009
Points
523700
Is this worth a look? Let others know!

Favourite