Comet Ball
Author:
Codemonkey
Submitted:
11th April, 2008
Favourites:
0
Genre:
Bat And Ball
Downloads:
154
Rated:




Edited By codemonkey on 4/16/2008

Edited By codemonkey on 4/14/2008

Edited By codemonkey on 4/13/2008

Comet Ball is a space themed Breakout game which includes:

☺ Mouse controlled movement
☻ 50 Levels
☺ 5 bosses
☻ Power-ups (including lasers)
☺ Code system so you can pick up where you left off

Please Note that this is my first game, and many of my graphics and sounds are from the MMF2 library. Please do not let the fact that this is a breakout game keep you from downloading!

By the way the bar at the top is your laser storage. Hold right click to fire. Code for everything: 9e`+ just so you people can see my bosses which are on levels 10, 20, 30, 40, and 50. Thank you for playing!



Review This Download


http://www.mediafire.com/?qnh1rfwbpmw (26.8 mkb )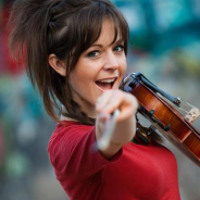 Codemonkey
Always Serious
Registered
06/11/2007
Points
164


















Is this worth a look? Let others know!

Favourite