Pixels and Oversized Guns
Author:
Codemonkey
Submitted:
4th October, 2008
Favourites:
0
Genre:
Shoot 'Em Up
Downloads:
200
Rated:




Edited By -Codemonkey- on 10/4/2008

Edited By -Codemonkey- on 10/4/2008


Pixels and Oversized guns is my first compo entry that I'm actually happy to submit! It's a retro platform shooter with 3 different weapons you can switch between (I'll let you find out what they are), a good amount of baddies, a highscore, and whatnot. Everything is made by me, including the music and sounds. It's only 5 levels long but should give you about 15 minutes of enjoyment/frustration. By the way, the name is just something I came up with at the last minute, so ignore that please.

READ THE READ ME FILE OR YOU WILL REGRET IT

Review This Download


http://www.mediafire.com/download.php?izngjzlmzoi (1.23 mkb )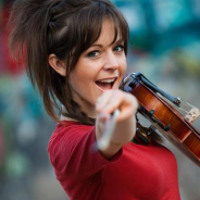 Codemonkey
Always Serious
Registered
06/11/2007
Points
164


















Is this worth a look? Let others know!

Favourite