Bombie Zombopolis - Open Source, Abandoned
Author:
Codemonkey
Submitted:
13th April, 2010
Favourites:
0
Genre:
Abandoned
Downloads:
241
Rated:




Edited By Crazy Codemonkey on 4/13/2010

Edited By OldManClayton on 4/13/2010

It's a game I was working on but stopped. It's got some nice stuff in it if you want to look around, even though I probably did most of it really inefficiently. Its got some instant hit stuff, some multiple AI and platform movement stuff. Lots of stuff. None of the stuff is commented though so have fun trying to figure it out, God knows I never will.

Oh if you're just messing around with it:

ctr - shoot
shift - jump
space - spawn zombies

You can disable the red guys "follow you around" code and control him too.



Review This Download



http://shadypixel.webs.com/Bombie%20Zombopolis.mfa (313 kkb )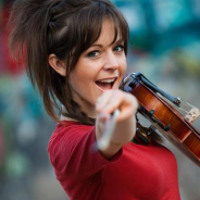 Codemonkey
Always Serious
Registered
06/11/2007
Points
164


















Is this worth a look? Let others know!

Favourite