Bombie Zombie (AKA: EXTREME TOOTHBRUSHING)
Author:
Codemonkey
Submitted:
26th May, 2009
Favourites:
0
Genre:
Action
Downloads:
298
Rated:




Edited By Codemonkey on 5/27/2009

Edited By Bold Codemonkey on 5/26/2009

Controls:
Z - Jump
X - Lay landmine
Press Z in the air at the right time to dive
Press Z super fast if you are getting attacked by a zombie (You'll turn red when being attacked)

Basic info:
Waddle back and forth, laying land mines and killing as many zombies with them as possible, while trying not to get damaged by them yourself. Grab the falling color changing squares to get upgrades.

Blue: Extra mine
Red: Extra bombs
Yellow: Extra health

Bombs are pieces of shrapnel that fly out of mines and explode to cause even more damage!

Watch out for "disasters". Each one has some way to tell its happening in time to avoid getting damaged, so pay attention!

Music made with musagi
Sound effects made with sfxr
Musagi and sfxr made by Dr.Petter
Dr.petter made by his mom



Review This Download


http://shadypixel.webs.com/BombieZombie.zip (2.67 mkb )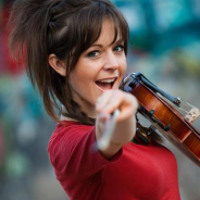 Codemonkey
Always Serious
Registered
06/11/2007
Points
164


















Is this worth a look? Let others know!

Favourite