Stellar Invasion
Author:
BigAl0104
Submitted:
19th August, 2018
Favourites:
1
Genre:
Shoot 'Em Up
Downloads:
31
Rated:




Edited By BigAl0104 on 08/05/2020

Somewhere at the end of the Solar System, there exists some sort of alien species known as the Zurgons who live in their own planet simply known as Planet Zurgon. Their objective is to take over the entire Solar System and rule the universe. It is up to the Star Guardian (You) to stop them and save the Solar System by flying your rocket through all of the Solar System planets. Are you able to save the universe Star Guardian?

Controls: (There are two different types of controls)

A:
WASD: Move
Shift: Shoot Weapon
ENTER: Change weapon

B:
Arrow Keys: Move
X: Shoot Weapon
Z: Change weapon

Misc. Controls:
P: Pause Game
TAB: Exit Level
ESC: Exit Game

Gameplay Trailer:


5/13/19:
v1.0.6 update details: This is just a minor update I wanted to do for no reason. All I did for this update is to make it so that the game goes into full screen without changing your resolution. Since the game was made on a 4:3 ratio, the screen will be stretched. Cheerio!

Any questions or concerns, please visit my website: https://bigal0104.wixsite.com/bigalgames

Enjoy!!!

Game by BigAl0104
Created with Clickteam Fusion 2.5
Sprites created with MS Paint



Review This Download


http://www.mediafire.com/file/w2fwu2pih6t2pnw/Stellar_Invasion.zip/file (4mb )



No comments have been posted for this download.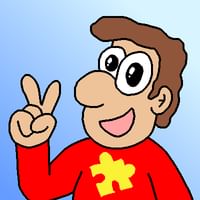 BigAl0104

Registered
21/04/2018 19:13:09
Points
1603
Is this worth a look? Let others know!

Favourite