Dracula
Author:
BigAl0104
Submitted:
21st April, 2018
Favourites:
2
Genre:
Platformer
Downloads:
53
Rated:




Edited By BigAl0104 on 16/06/2020

When Dracula leaves his castle for ONE hour, someone has let a bunch of villagers into it. When he returns, he must run through five areas in his castle and find out who let them in. Can you make it?

Controls:
Arrow Keys: Move
Z: Jump
X: Shoot Fireballs
P: Pause Game
ESC: Exit Game

Gameplay Trailer:


Final Boss Gameplay (Early version, cutscenes don't look like that anymore and music has changed):


Note: This is my very first official game, so it's really short, and it only has 5 levels plus a final boss level. It's not that exciting, but it's a start!

Note #2: Since the game's short, there's no saving, so if you restart or quit the game, you'll have to start all the way from the beginning of the game!

5/13/2019:
-v1.1.5 details: This is just a minor update I wanted to do for no reason. All I did for this update is to make it so that the game goes into full screen without changing your resolution. Since the game was made on a 4:3 ratio, the screen will be stretched. Cheerio!

Any questions or concerns, please visit my website: https://bigal0104.wixsite.com/bigalgames

Enjoy!!!

Game by BigAl0104
Game created with Clickteam Fusion 2.5
Sprites created with MS Paint



Review This Download


http://www.mediafire.com/file/tbl9ccuujo67fer/Dracula.zip/file (3mb )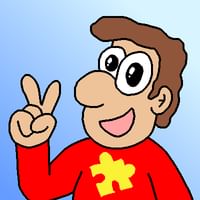 BigAl0104

Registered
21/04/2018 19:13:09
Points
1603
Is this worth a look? Let others know!

Favourite