Baby Ghost-DEMO
Author:
Jon Lambert
Submitted:
13th March, 2006
Favourites:
1
Genre:
Demo
Downloads:
267
Rated:




Edited By George Lambert on 12/27/2006

Edited By George Lambert on 13/03/2006

Edited By George Lambert on 13/03/2006

Baby Ghost is the story of a little ghost boy who just happens to be purple, and because of this, everyone calls him Baby Ghost. He doesn't like that, but he puts up with it anyway. One day, as Baby Ghost is floating home(that's what ghosts do, they float), a evil face is plotting to kill all the ghosts for no apparent reason. As Baby Ghost returns to town, and the torment of his friend Jerry, the face comes to ATTACK! He destroys everyone except Baby Ghost. Now Baby Ghost is on a quest to get his friends back, I suppose.

Control with the Arrow Keys and Shift and Ctrl.
Baby Ghost has different moves. They are based on the ecto meter (in red).

Jump-Shift key-0 ecto
Ghost Beam-Hold Ctrl-1+ ecto,meter greater than 10
Ghost Shot-Ctrl-1 ecto,meter less than 10
Ectoflight-DOWN key+Ctrl-1/2 current meter
(Press shift while overlapping cloth to return to normal)
Ectoblaze-UP key+Ctrl-1 ecto per second
(Press down to cancel in normal form,shift in ectoflight)

Ectoflight and Ectoblaze can only be used in Tomb #1.
They were put there for testing purposes and I decided to leave them there for people to try. If anyone beats the boss in West Bridge, tell me, and I take any and all criticism.



Review This Download


http://somegamesimade.sitesled.com/baby_ghost_demo.zip (598.54kb )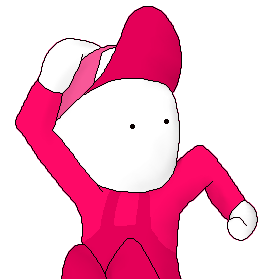 Jon Lambert
Administrator
Vaporware Master
Registered
19/12/2004
Points
8235







Is this worth a look? Let others know!

Favourite