Plat4m Engine - Platform Game Engine for MMF2
Author:
Jon Lambert
Submitted:
14th October, 2008
Favourites:
0
Genre:
Engine
Downloads:
1829
Rated:




Edited By Jon Lambert on 10/28/2008

Edited By Jon Lambert on 10/23/2008 twice

Edited By Jon Lambert on 10/14/2008 four times

For use with MMF2 and above.

After making my Baby Ghost engine, I became inspired to make another platform engine, only this time I wanted it to be more intuitive, simpler, more efficient, and have more features. Then Jason Orme decided he wanted to make an Action Platform RPG (now called Drake) and with his request for coding, I had an excuse to work on my engine. This is the result of 1 1/2 weeks (not through, maybe only 30 min-1 hr a day) of work.



Plat4m Engine Version 1.0
This is my new engine built from the ground up for MMF2. It has a everything that engine had (except for pre-programmed attack bouncing), and a few new features that my Baby Ghost engine didn't have, including:

-Skidding
-Conveyor belts
-Wind
-Air resistance
-Stun (Attack & Warp Halt)
-Jump-through platforms
-Ladders

Most everything is explained in depth in the actual engine, which is open-source and free for anyone to use, provided they give me credit, with or without the logo.

The engine is now Version 1.0 because I have finally finished the feature I originally intended, which was climbing ladders. These ladders work similarly to those in Mega Man games.

The controls to test the engine are:
Left and right arrow keys- move left and right
Down key (hold)- move at crawling speed
Fire 1 (shift)- jump, warp halt in midair

Use the buttons on screen to try out different variables and find what you would like for your game (if you use the engine).

Comments, criticism, questions, feel free to say anything.



Review This Download




http://sites.google.com/site/jlambsoft/Home/games/Plat4mEngine.zip?attredirects=0 (574kb )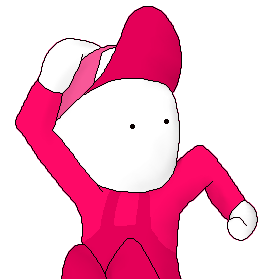 Jon Lambert
Administrator
Vaporware Master
Registered
19/12/2004
Points
8235







Is this worth a look? Let others know!

Favourite