Baby Ghost Rush! The Nearby Tomb
Author:
Jon Lambert
Submitted:
7th February, 2009
Favourites:
1
Genre:
Action
Downloads:
183
Rated:




Edited By Rikus on 2/7/2009

This is my entry for the Mini Game Competition.

This is The Nearby Tomb from my game Baby Ghost. Get to the end of the level as quickly as you can! Use WASD to move and use , to jump, . to shoot (for popping balloons), and / (while standing) to heal. Dying disqualifies your score. Pop the balloons to get more health and more ecto to use the healing, and read the signs if you get lost.

All right then. It's so short you shouldn't have to download it, so here it is in Vitalize!






Review This Download





http://www.create-games.com/dcmini09games/minibaby.zip (1009 kkb )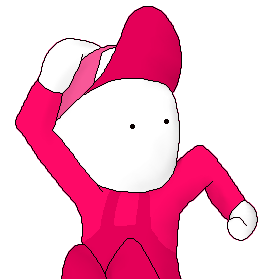 Jon Lambert
Administrator
Vaporware Master
Registered
19/12/2004
Points
8235







Is this worth a look? Let others know!

Favourite