TDC Chat
Author:
Jon Lambert
Submitted:
2nd August, 2009
Favourites:
0
Genre:
Application
Downloads:
435
Rated:
Online Game (Uses OINC/Lacewing)




Edited By Jon Lambert on 3/20/2010

Edited By Jon Lambert on 11/11,18/2009
Edited By Jon Lambert on 9/19/2009
Edited By Jon Lambert on 8/3,9,12,24/2009
You hang out here on The Daily Click, playing games, writing articles, reading up on the latest upcoming projects, and chatting it up on the forums with the friends you've made in your time here. So why not talk some more, all the time, in real time? That's what this is for:



Yes, yes, we have ourselves a new TDC Chat! Sporting the powerful Lacewing library as its backbone, this new application features a multitude of commands to use as you communicate with your daily brethren. From private messages to giving virtual gifts, from speaking fancy to reading news alerts, you can easily enjoy the day with your online companions!

This is Version 1.20 of the TDC Chat. If you are still using a beta version of the chat, or any version lower than 1.19, you will not be able to connect to the channel properly. If your version stops after checking username and password, then redownload.

- Version 1.20 supports formatting tags for your text, and background images!
- Version 1.13 now supports /game, allowing you to make your own games for use by the chat!
- Version 1.15 now supports graphical emoticons!
- Version 1.17 now supports embedded YouTube videos and chat buffer!
- Version 1.18 now supports bug reports, site searching, and a tray icon!

Please download the latest version of the chat to continue having fun!

To make a game for the chat, you'll need this code: http://sites.google.com/site/jlambsoft/Home/games/tdchatgamesource.mfa

The download should include a help folder, sounds folder, logs folder, updater application and TDC Chat application. The updater has itself been updated, so you might want to download the full zip folder to get it. If it doesn't, contact me through DC mail or the comments below.



If your version of the chat crashes when you double-click a username, don't do that.

Also, when one person disconnects, everyone else will crash as well. A problem of OINC.



For all bug reports, please use the form below. This will greatly help in improving the program.

http://tinyurl.com/tdcchatbugreport

Review This Download




http://sites.google.com/site/jlambsoft/Home/games/tdcchat.zip (1639kb )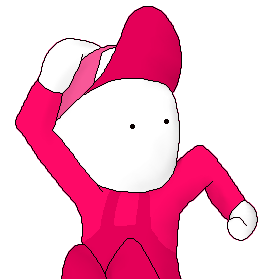 Jon Lambert
Administrator
Vaporware Master
Registered
19/12/2004
Points
8235







Is this worth a look? Let others know!

Favourite