Lost Valley
Author:
MIG2
Submitted:
26th July, 2003
Favourites:
5
Genre:
Adventure
Downloads:
3013
Rated:
Game of the Week Winner




Edited By Rikus on 5/22/2009

This game is part of the klik museum

Hello dudes!!!

I release the most updated LOST VALLEY game..It has many
changes.


LOST VALLEY is an action/adventure game made with TGF but adapted on MMF it can be played with a joypad (ctrl+Y)the game is totally finished (2 years of work)

A zelda/golvellius like . It has adventure mode and action phases. You must enter LOST VALLEY and fight Zero in order to save your realm.for that you need the 12 crystals wich are hiddens in dungeons. You will find a lot of equipements (swords,armors,shields) and items will help you to progress in valley (aqua boots,compass,etc..)
You will also find "special technics" fireball,whirlwind attack,recovery power etc

life time is about 30 hours (the game have save files)
1184 screens on the map(screen by screen mode like in zelda) 12 dungeons full of traps, puzzles and monsters
you will fight tons of monsters and boss monsters.



Review This Download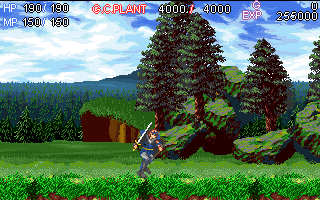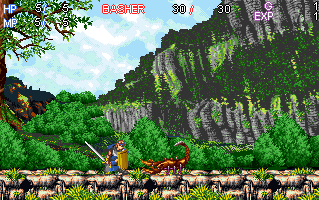 http://www.create-games.com/downloads/lostvalley.zip (7000mb )



MIG2

Registered
26/07/2003
Points
936
Is this worth a look? Let others know!

Favourite